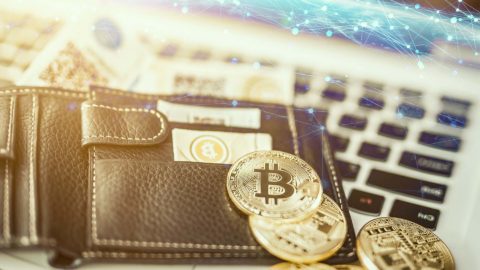 Users need personal bitcoin address to withdraw from bitcoin faucets
It's time to receive bitcoins and convert them in cash!
The goal of every user of bitcoins faucet is to receive as much bitcoins as possible. Then, converting BTC in traditional currency like dollars, euro, pounds or others currencies. Some users want just to collect bitcoins to sell them in future. In both cases, you need a bitcoin wallet to receive bitcoins collected with your faucets. So, you will have your bitcoin address.
Contents
How to choose your bitcoin wallet
Depending on how you want to use your bitcoins, you can choose the most suitable bitcoins wallet.
Hardware wallets: physical device that plugs into your computer, tablet or smartphone to access your wallet.
Client based: software that users install on their computers or smartphones.
Wallets that also are exchange: usefull to invest in different cruptocurrencies or simply to convert bitcoins in offline money.
The easiest and fastest way to hold your bitcoins
An easy solution to secure bitcoins and then to convert them in real money is getting a bitcoin address using Coinbase. Coinbase is a digital currency exchange that is also bitcoins wallet. With Coinbase people can easily transfer money in or out of your wallet. Below three steps to get your BTC address in CoinBase:
Sign up with Coinbase
After that you complete your registrations, visit the Address section here: https://www.coinbase.com/addresses
Click 'Create New Address'
There'se no limit in terms of generated bitcoin addresses. Each bitcoin address will be associated forever to your CoinBase account. The bitcoin address that you create on CoinBase will be the same BTC address that you will add in your bitcoin faucet when you will withdraw.
For instance, in bitcoin faucets like freebitco.in you can set your bitcoin address in your profile, so then, there's no need to add your bitcoin address during the withdrawal.

The last step: converting from bitcoins to cash 💰💰💰
Once you received your bitcoins in your wallet on CoinBase, you can easly convert them in cash. Just sell your bitcoins on CoinBase and you will see cash in your real money wallet that is a second wallet, still on CoinBase. Now you can withdraw adding your bank account details and CoinBase will send you money in your personal bank account. Easy! 👍😎